About us
We are an internationally recognised research centre that has had a major influence on UK policy and practice since 1996. Today it continues to deliver fresh insights that enable health professionals, service providers, policy-makers, patients, offenders and their families to explore opportunities to:
improve safety and reduce risk
prevent suicide and self-harm
combat the stigma of mental illness
Leading our research
The Centre's research is led by senior academics and clinicians with a worldwide reputation for pioneering improvements in understanding and professional practice.
Get in touch
'Like' us on Facebook to get our latest research findings
Latest news and announcements
In-patient Suicide Under Observation
We found 18 deaths by suicide per year in in-patients under observation across the UK during 2006-12. We found that half of deaths examined occurred when checks were carried out by less experienced staff or agency staff who were unfamiliar with the patient. For a copy of the report click on the image (pdf, 670KB) Press release (pdf, 177KB)
New Self-Harm Information Leaflet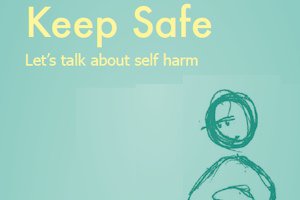 A collaboration of the Manchester Self-Harm Project, Manchester Mental Health and Social Care Trust, Mental Health in Manchester, and Manchester City Council.
Press release for Self-Injury Awareness Day (1st March)
Healthy services and safer patients.
New NCISH report (PDF 816KB). We examined whether suicide rates were related to the way NHS mental health services were organised based on staff and patient surveys and national databases.
For a copy of the full report and press release please see NCI
Manchester Self-Harm Project
National Confidential Inquiry Annual Report 2014
Published: 16 July 2014